AMC Vision Statement
Akron Mennonite Church will be fully engaged in God's mission in a broken world as we are called, equipped and sent by the Holy Spirit to follow Christ in life. Shaped by the gifts and vision of our members, we will keep Christ and church at the center of our lives as we reach out to neighbors near and far and witness to the world around us through an Anabaptist-Mennonite expression of faith.
Statement on Human Sexuality
We are a community of believers seeking to respond with God's love to all people. We celebrate the strength of our unity in the midst of our diversity of experiences, perspectives and understanding of Scripture. We seek to be a community of grace and reconciliation and so welcome into membership all who confess faith in Jesus Christ, including those in same-gender covenant relationships. We are committed to engaging in God's mission in a broken world through an Anabaptist-Mennonite faith perspective.
---
AMC Story
Akron Mennonite Church (AMC) in Akron, Pennsylvania, began in October 1959 when a group of 89 adults and children gathered in a fire hall in nearby Brownstown for a worship service with the intent to found a church that would serve the community where many of them lived and worked. The congregation began with the blessing of its mother church, Monterey Mennonite Church, now Forest Hills Mennonite Church.
About half of the founding group were not native to Lancaster County, Pennsylvania. They came from other parts of the United States and Canada to work with Mennonite Central Committee (MCC). Many had been overseas as missionaries or part of the Pax program, an alternative to military service. Others had come from Civilian Public Service camps. Monterey had been a safe haven for these outsiders, who did not fit comfortably in the Lancaster Mennonite Conference churches because of lifestyle differences, including the way they dressed.
Mennonite History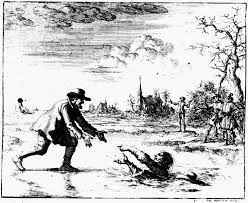 On any Sunday you will find Mennonites gathered for worship in about 60 countries around the world. With over one million members, the Mennonite church has been in existence for more than 475 years, expressing their faith in various ways and including a wide variety of people: from a Midwest farmer, to an European architect; from the African chieftain, to the South American sociologist. Although they speak dozens of languages, the thousands of different Mennonite congregations count themselves as one family of faith–one of many faith families in the Christian church.
The Mennonite (Anabaptist) faith movement began in Europe in the 16th Century when a small group of believers challenged the reforms of Martin Luther and others during the Protestant Reformation, saying they were not radical enough and calling for adult rather than infant baptism. In 1525, several members set themselves apart from the official church by publicly declaring their faith in Jesus Christ and re-baptizing each other.